"This beginning of miracles did Jesus in Cana of Galilee, and manifested forth his flory; and his disciples believed on him."
St. John 2:11
______________________


We welcomed Fr. Dennis back to St. Peter's! On his first Sunday back with us he led a beautiful service that included both a baptism and Holy Communion. He is also celebrating the 41st anniversary of his ordination!


Fr. Dennis's sermon focused on the changing of the water to wine at the Cana wedding feast as described in this week's Gospel lesson. Mary wanted this wedding to go well and asked her son to help when the host ran out of wine. Jesus then performed what John called His first miracle. While the miracle is amazing, it points us to a greater truth - The Old Covenant represented by the water is replaced by The New Covenant represented by the wine. Also, through this miracle Jesus honored and blessed the institute of marriage. The people who witnessed the miracle had one of three responses to Jesus:
1. ignorance and indifference
2. respect and admiration
3. true faith
These same responses apply to people today. As part of the third group, may we keep following Christ and growing in our faith, obedience, and witness. May His light shine through us!


Unfortunately, we had technical difficulties with the YouTube broadcast Sunday morning! Hopefully, we will be up and running again next week!
________________________


Before Holy Communion, Fr. Dennis baptized Will. Welcome, Will, "into the congregation of Christ's flock" and welcome to St. Peter's!




Will and Mitchell's parents also joined us for the service!


Thank you Fr. Dennis and Br. Scott for leading such a beautiful service! Thank you Daryl for all the pictures of the baptism.
____________________________












After services, we had a wonderful pot luck lunch. Thank you to everyone for bringing all the delicious food!


















_____________________________








While we figure out our next steps for Christian Education, Sue has volunteered to lead a short prayer meeting before services each Sunday starting at 10:30. Please meet her downstairs with your prayer book.






_______________________________


Last Wednesday, the Women's Bible Study met at the Maple Street Biscuit Co. in Johnson City. In addition to Bible Study, we celebrated Rose Marie's birthday!






We completed Day 15 in the Week 3, Faithfulness chapter. Our next Women's Bible Study meeting is at the church on Wednesday, January 25 at 11 am. Please remember to bring the book, your bible and a bag lunch!












___________________________
Sue continues to lead our weekly online prayer group on Discord every Thursday at 11:30 am. Thank you so much Sue for taking the time each week to lead our prayers! If you have a special prayer request but cannot join us, please send your request to Sue. Please contact me if you would like to join us on Discord.


________________________








For Shrove Tuesday (February 21) we are meeting at Perkins in Kingsport (4618 Fort Henry Dr, Kingsport, TN 37663, USA) right off exit 59 on I-81 at 5:00 pm.


















___________________________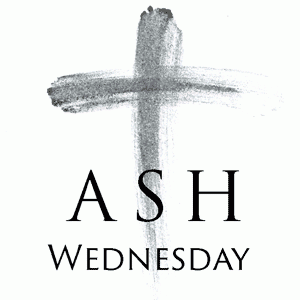 Please join us at 2 pm, February 22 for our Ash Wednesday Service. Fr. Dennis will lead the service.












______________________________


Many of us do our holiday shopping at Amazon. Please remember to go to:
smile.amazon.com
and select Saint Peter the Apostle Anglican Catholic Church as your charity to generate donations for Saint Peter's. (Please note the church location will be listed as Blountville as that is where St. Peter's was incorporated.)


There is no additional cost to you but we receive a small percentage of each purchase when we are selected!


________________________




January Activities
Wed., Jan. 25 11 am Women's Bible Study
at the church


Thur., Jan. 26 11:30 Online Prayer Group


Sun., Jan. 29 10:30 am Prayer Meeting
11 am Morning Prayer, Br. Scott


February Activities
Wed., Feb. 1 11 am Women's Bible Study
at Maple Street Biscuit, Johnson City


Thur., Feb. 2 11:30 Online Prayer Group


Sun., Feb. 5 10:30 am Prayer Meeting
11 am Holy Communion, Fr. Dennis


Wed., Feb. 8 11 am Women's Bible Study
at the church


Thur., Feb. 9 11:30 Online Prayer Group


Sun., Feb. 12 10:30 am Prayer Meeting
11 am Morning Prayer, Br. Scott


Wed., Feb. 15 11 am Women's Bible Study
at Maple Street Biscuit, Johnson City


Thur., Feb. 16 11:30 Online Prayer Group


Sun., Feb. 19 10:30 am Prayer Meeting
11 am Holy Communion, Fr. Dennis


Tues., Feb 21 5 pm, Pancake Dinner
Perkins Restaurant, Kingsport


Wed., Feb 22 2 pm, Ash Wednesday Services
Holy Communion, Fr. Dennis


Thur., Feb. 16 11:30 Online Prayer Group


Sun., Feb. 26 10:30 am Prayer Meeting
11 am Morning Prayer, Br. Scott