"And Jesus said unto him, Receive thy sight: thy faith hath saved thee." Luke 18:42
________________________


Fr. Scott's sermon on this Quinquagesima Sunday discussed the two events described in the Gospel Lesson. During Christ's final trip to Jerusalem he tells the disciples he will be tortured, executed, and "on the third day will rise again". The disciples could not comprehend this and were spiritually blinded to what was coming. Also, on this trip Christ heals a blind man with the faith and determination to ask for healing. Fr. Scott ties together both types of blindness and how Lent reveals our need for salvation and forgiveness.


Please find Fr. Scott's complete and insightful sermon at the 21:50 mark at the following link:




At the beginning of his sermon, Fr. Scott reminds us not to waste this season of Lent. Lent is designed for our spiritual well being - so change, pray more, read more, do something as we start this Lenten "journey against the forces of darkness".
_____________________




In Christian Education this Sunday, Fr. Scott discussed the Season of Lent including its history, length, and traditions. He also reviewed some of the "Do's and Don't's" of Lenten penances such as it should hurt some and don't give up something you don't care about. Thank you, Fr. Scott for the very interesting lesson!


_______________________


After services we enjoyed a wonderful lunch of chili, baked potatoes, fruits, veggies, ice cream and cookies provided by Diane, Teresa, and Carol! Thank you for all the wonderful food! Thankfully Teresa took this picture of the food because I forgot to take any others!
_______________________




Starting Sunday, March 6, Fr. Scott is asking anyone desiring confirmation to join the Sunday morning Christian Education classes. Through out Lent he will use this time for teaching and reviewing the information needed for confirmation. In order to have enough time to cover all the information, Christian Education will start at 9:30 am. The following is a note from Fr. Scott about the confirmation classes:


I already have people signed up for confirmation class and would love to have more join us! If you would like to join the class, I would like to hear from you before the class starts to share with you the requirements. I think it would be helpful for those on the fence about attending to explain what confirmation is. Confirmation is the mature public affirmation that you claim the Christian Faith as your own which is followed by the Bishop laying his hands on you and praying for the Holy Spirit to be sealed in your life. It is the next step in the sacramental life of a Christian. Many in our congregation have made public acknowledgements of their faith in other Christian contexts but they have not had that faith confirmed in the sacrament of Confirmation. This is not a salvific sacrament like baptism and Holy Communion, so if you are not confirmed that does not mean you are not saved, it just means that you are lacking the help and comfort of this God given sacrament plus we are commanded in Scripture to take this next step. Here are some scripture references supporting the practice of the laying on of hands and sealing of the Holy Spirit. Now when the apostles which were at Jerusalem heard that Samaria had received the word of God, they sent unto them Peter and John: Who, when they were come down, prayed for them, that they might receive the Holy Ghost: (For as yet he was fallen upon none of them: only they were baptized in the name of the Lord Jesus.) Then laid they their hands on them, and they received the Holy Ghost. Acts 8:14-17 When they heard this, they were baptized in the name of the Lord Jesus. And when Paul had laid his hands upon them, the Holy Ghost came on them; and they spake with tongues, and prophesied. Acts 19:5-6 In whom ye also trusted, after that ye heard the word of truth, the gospel of your salvation: in whom also after that ye believed, ye were sealed with that holy Spirit of promise, Ephesians 1:13 And grieve not the holy Spirit of God, whereby ye are sealed unto the day of redemption. Ephesians 4:30 I urge all that have not been confirmed to take this next step, the Bishop only comes to our Church so often and we do not want to waste this opportunity. Please email me if you have any questions.
_____________________________






On Shrove Tuesday we are having a pancake supper at the church. Food will be served at 5 pm. Deborah has volunteered to take the lead! The plans include pancakes with all kinds of toppings, sausage, and fruit salad.


Thank you Deborah!








_________________________________




On Ash Wednesday we are opening the church for 'A Penitential Office for Ash Wednesday' prayer service starting at 4 pm on Wednesday March 2.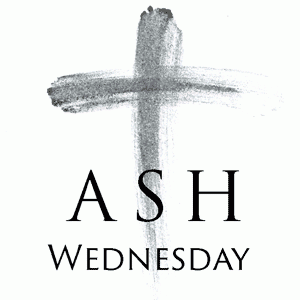 After the prayer service, please join us at 5 pm for our Ash Wednesday Service. Fr. Scott will lead the service.












_________________________








The Stations of The Cross


We are opening the church every Friday evening in Lent for a Stations of the Cross service followed by a light dinner. The first of these services will be on Friday, March 4 at 5 pm. Scott and Sue are leading the service and providing the dinner!


The fourteen Stations of the Cross allow us to walk with Jesus Christ during His final day before the Crucifixion using fourteen scripture readings interspersed with prayer. Each station represents one event that happened along the way. We can join in with early Christian pilgrims in Jerusalem who walked the Via Dolorosa, which is the path walked by Jesus to Mount Calvary. Come join us in this ancient tradition remembering Christ's Passion.
___________________________


Please note the online prayer group meetings for Tuesday March 1 and Tuesday March 8 have been cancelled. The regularly scheduled online meetings will resume on Tuesday, March 15 at 11:30. Thank you so much Sue for taking the time each week to lead our prayers! If you have a special prayer request but cannot join us, please send your request to Sue. Please contact me (Rosalind) if you would like to join us on Discord.


______________________________


The Lenten Devotional created by our local Deanery is available at the Deanery website at the following link:


I will also send around an email from our Dean (Fr. Paul Rivard) with a pdf version and an epub version which is readable using many different e-readers. Thank you to Fr. Rivard for putting this Devotional together and to all the contributors including our own Fr. Scott. ___________________________






We received the most recent flier from the APA about the annual Lenten Appeal - please read and consider supporting this worthy cause! Please mark any donation as "Lenten Appeal" and place in the offertory.












______________________________


Several of us met at Cootie Browns in Johnson City to celebrate . . .
Claudia's Birthday!
Happy Birthday Claudia and may God Bless you with many more!!
__________________________


Scott continues on his path to becoming a Deacon. He took his first written test this week! May God continue to bless and lead him during his journey!














___________________________












Lynn and her daughter, Jessica, went to see a Reba McEntire concert this past week. Lynn sent these great photos - looks like an amazing show!!
_________________________


Last week Teresa, Agnes and I went to see the Van Gogh Alive exhibit at Biltmore Estates. It was a wonderfully informative and beautiful show!






__________________________






Claudia sent this picture of her granddaughter signing the book of those who have successfully recited the 70 stanzas of the poem Horatius at the Bridge! Wow! What a great accomplishment!










__________________________


March Activities


Tues., March 1 5 pm, Shrove Tuesday Pancake Dinner


Wed., March 2 4 pm, A Penitential Office for Ash Wednesday,
Fr. Scott


Wed., March 2 5 pm, Ash Wednesday/Holy Communion, Fr. Scott


Fri., March 4 5 pm, Stations of the Cross
followed by light dinner
Sun., March 6 9:30 am Christian Education, Fr. Scott
11 am Holy Communion, Fr. Scott
Fri., March 11 5 pm, Stations of the Cross
followed by light dinner


Sun., March 13 9:30 am Christian Education, Fr. Scott
11 am Holy Communion, Fr. Scott
noon - pot luck luncheon
Tues., March 15 11:30 Online Prayer Group


Fri., March 18 5 pm, Stations of the Cross
followed by light dinner


Sun., March 20 9:30 am Christian Education, Fr. Scott
11 am Holy Communion, Fr. Scott
(cash plate to Fr. Scott's Discretionary Fund)
1 pm - Mission Committee Meeting


Tues., March 22 11:30 Online Prayer Group


Fri., March 25 5 pm, Stations of the Cross
followed by light dinner


Sun., March 27 9:30 am Christian Education, Fr. Scott
11 am Holy Communion, Fr. Scott