Fr. Scott's sermon covered the serious side of Septuagesima Sunday. Septuagesima Sunday and the next two Sundays form the Pre-Lenten or Shrovetide Season. We should use the Pre-Lent season to ask God what we should either give up or take on for Lent so as to better experience the resurrection at Easter. Fr. Scott then expanded on the Gospel lesson - the parable about the workers in the vineyard. He defined a parable as a "earthly story with a heavenly meaning", often many layers of meaning. Fr. Scott went through the many layers of meaning in this parable in his sermon starting at the 27:00 minute mark in the video linked to below:


At the end, he reminded us that the central message of the parable is not the labor of the workers (us) in the vineyard (God's Kingdom) but the goodness of the owner (God). Thank you, Fr. Scott for a beautiful sermon!


In Sunday School, Fr. Scott discussed the upcoming Lent season. Originally, Lent was used to prepare recent converts to Christianity for their Baptism. The Lenten season was defined as the 40 days of fasting prior to Easter at the Council of Nicea in 325 AD. Fasting was defined as 1 meal per day, no meat or animal products allowed. Later Lent was expanded to 40 days prior to Easter - not including Sundays thus moving the start of Lent to Ash Wednesday. The church requires fasting on Ash Wednesday and Good Friday for all healthy members between 18 and 59. The Gloria is not used in Lent as part of suppressing joy or letting go of the beautiful for a while so we can enjoy it even more later. Lent is not meant to be a pleasant time - we should focus on our own sins, mortality, and repentance as we prepare to accept God's Glory and Acts on Easter! So use this Pre-Lent season to ask God's direction for Lent!


Next Sunday Fr. Scott will be in Blacksburg at St. Phillips with Fr. Wade Miller as part of his on going APA mentoring program. We will have Morning Prayer Services at 11 am.
__________________________________


Sue continues to lead our weekly online prayer group on Tuesday at 11:30. Thank you so much Sue for taking the time each week to lead our prayers! If you have a special prayer request but cannot join us, please send your request to Sue. Please contact me if you would like to join us but are not on Discord.
________________________________________
The Most Rev. Walter H. Grundorf, D.D. serves as the Presiding Bishop of the Anglican Province of America and bishop of the Diocese of the Eastern U.S (DEUS) to which St. Peter's belongs. Bishop Grundorf will visit St. Peter's on February 28, 2021. During his visit, he will baptize Audree, Fr. Scott & Maryl's beautiful baby girl. We look forward to worshiping with Bishop Grundorf, showing him the many improvements to St. Peters since his last visit, and introducing him to Fr. Scott!
________________________________________


We are continuing our tradition of meeting at Perkins at 4:00 pm for Shrove Tuesday Pancakes. However, we are relocating to Perkins in Kingsport (4618 Fort Henry Dr, Kingsport, TN 37663, USA) right off exit 59 on I-81.


Rose Marie is making reservations under St. Peters - please let her know if you are coming so she can let Perkins know. Hope to see you there!








__________________________________________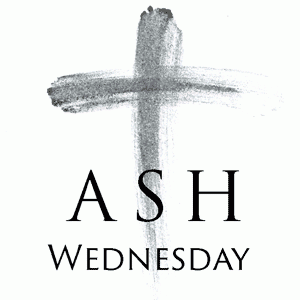 Please join us Wednesday, February 17 at 3 pm for our Ash Wednesday Service. Fr. Scott will lead the service.
















___________________________________________


Our cleaning teams are up and running.
We have the following teams:
Team 1 - Rose Marie & Carole
Team 2 - Sue & Rosalind
Team 3 - Lynn, Claudia, & Mike
Team 4 - Teresa, Diane, & Carol.


Thank you all for volunteering! Rose Marie & Carole did a great job cleaning for this past Sunday!
_________________________________________


Ming has so spoiled us with his beautiful piano playing! His postlude was Bach's Jesu Joy of Man's Desiring. WOW - Thank you Ming!


















_________________________________________


No, we didn't plan the coordinating outfits but I guess great minds do think alike!
______________________________________




After years away, I thank God every day I am back in Kingsport and East Tennessee!
________________________________________