After all the snow last Sunday, we were able to meet at the church again this week! Thank you to everyone who participated in last Sunday's Morning Prayer Service on Discord. However, its always wonderful to see everyone again on Sunday!
-----------------------------------------
Fr. Scott led another beautiful Holy Communion Service this Sunday. His sermon focused on the Epistle lesson from Paul's first letter to the Corinthians (1 Cor 13). These passages outline even further our Christian responsibilities as we prepare for Lent. As we practice our faith in this world, we must remember to love God AND our neighbors as outlined in the Summary of Law we recite every Sunday. If there is a conflict between our chosen Lenten discipline and love as described by Paul, we must choose love.


Please find Fr. Scott's full sermon at the link below starting at the 25:30 time mark.


For Sunday School Fr. Scott started a two part series on Holy Communion.
He reminded us there is nothing more central to our identity as Christians and to our relationship with God than Holy Communion. Holy Communion is our primary act of worship. He reviewed the early history of Holy Communion starting with descriptions in the letters written by Paul and the Gospels. The Eastern Orthodox churches use the Liturgy of St. Chrysostom while the Western Churches use liturgy based on the Latin Mass. The Anglican Church returned the Holy Communion service to the 'language of the people' starting in 1549. Then Fr. Scott patiently answered our questions including discussing the 'chairness' of chairs (Thomas Aquinas, substance, accidents, and transubstantiation - you probably had to be there!).


We were so happy to have Ambler join us for Sunday School! Welcome Ambler!
__________________________
Sue continues to lead our weekly online prayer group on Tuesday at 11:30. Thank you so much Sue for taking the time each week to lead our prayers! If you have a special prayer request but cannot join us, please send your request to Sue. Please contact me if you would like to join us but are not on Discord.
---------------------------------------------


We are continuing our tradition of meeting at Perkins at 4:00 pm for Shrove Tuesday Pancakes (Feb 16). However, we are relocating to Perkins in Kingsport (4618 Fort Henry Dr, Kingsport, TN 37663, USA) right off exit 59 on I-81.


Rose Marie is making reservations under St. Peters - please let her know if you are coming so she can let Perkins know. Hope to see you there!
_________________________________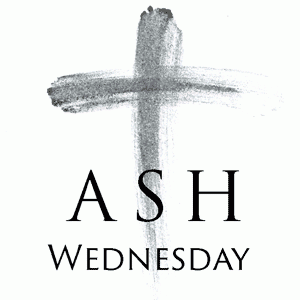 Please join us Wednesday, February 17 at 3 pm for our Ash Wednesday Service. Fr. Scott will lead the service.


-------------------------------------------------








The Stations of The Cross


Scott and Sue have taken on a wonderful Lenten project - they will open the church every Friday evening in Lent for a Stations of the Cross service followed by a light dinner. The first service will be on Friday, Feb. 19 at 5 pm. Thank you so much, Sue and Scott, for all your work and support of St. Peters!


The fourteen Stations of the Cross allow us to walk with Jesus Christ during His final day before the Crucifixion using fourteen scripture readings interspersed with prayer. Each station represents one event that happened along the way. We can join in with early Christian pilgrims in Jerusalem who walked the Via Dolorosa, which is the path walked by Jesus to Mount Calvary. Come join us in this ancient tradition remembering Christ's Passion.
__________________________________


The Most Rev. Walter H. Grundorf, D.D. serves as the Presiding Bishop of the Anglican Province of America and bishop of the Diocese of the Eastern U.S (DEUS) to which St. Peter's belongs. Bishop Grundorf will visit St. Peter's on February 28, 2021. During his visit, he will baptize Audree, Fr. Scott & Maryl's beautiful baby girl. We look forward to worshiping with Bishop Grundorf, showing him the many improvements to St. Peters since his last visit, and introducing him to Fr. Scott!


We will host a luncheon for the Bishop and his wife after the service on Feb. 28. Rose Marie is organizing an order and delivery from Panera Bread (some day after CV-19 we can return to wonderful home cooked feasts!). She will be sending out information about the food order to everyone in the next few days.


Also on Friday, Feb 26 at 2 pm, we will meet for a spring cleaning of the church before the Bishop's visit. Please come help make the church look wonderful, stay for The Stations of The Cross and dinner!


__________________________________


Our beautiful Ladies in Red - Agnes, Claudia, & Teresa - brightened everything up a on dreary, rainy Sunday!
___________________________________


Lastly, I leave you with a great question! How many Anglicans does it take to open the Sacristy door?


I can't wait to learn how this ended!


















_____________________________________


FEBRUARY ACTIVITIES
Tues., Feb 16 11:30 am Online Prayer Group
Tues., Feb 16 4:00 pm Pancake Dinner, Perkins
(4618 Fort Henry Dr, Kingsport, TN 37663)
Wed., Feb 17 3 pm, Ash Wednesday Services, Fr. Scott
Fri., Feb 19 5 pm, Stations of the Cross followed by light dinner
Sun., Feb 21 10 am Christian Education, Fr. Scott
11 am Holy Communion, Fr. Scott
Tues., Feb 23 11:30 am Online Prayer Group
Fri., Feb 26 2 pm - church cleanup
Fri., Feb 26 5 pm, Stations of the Cross followed by light dinner
Sun., Feb 28 10 am Church preparation
11 am Holy Communion & Baptism
Bishop Grundorf & Fr. Scott
noon reception for Bishop Grundorf