"And now abideth faith, hope, charity, these three; but the greatest of these is charity."
1 Corinthians 13:13
__________________________




Fr. Dennis joined us this past Sunday! His sermon focused on the Epistle Lesson (1 Cor 13:1) but he spoke first about the Gospel Lesson (Luke 18:1). In this Gospel lesson, Jesus confronts two kinds of human blindness - the physical blindness of the beggar which he easily heals and the spiritual blindness of the disciples. Despite Jesus's many warnings, the disciples were still looking for a glorious, triumphal Messiah rather than the suffering Messiah. They didn't have their spiritual eyes fully opened until the Resurrection. May we live with our spiritual eyes open during our time following Christ in this life.


In the Epistle lesson, Fr. Dennis focused on charity or love. Though these passages are often used in wedding ceremonies, St. Paul is not talking about romantic love. He uses the word 'agape' which in the Greek used by early Christians was exemplified by the love of Jesus Christ and has its source in God's divine nature. This type of love is neither weak nor syrupy but is powerful, holy, and right. True love starts with God. God asks us to respond to this love by loving his creation and his creatures with a powerful, committed and unselfish love. As we prepare for Lent, Fr. Dennis asks us to remember that no matter what good acts we do, without charity we gain nothing spiritually.


Please find Fr. Dennis's complete and thoughtful sermon at the following link:




Thank you Fr. Dennis for the beautiful Holy Communion service.
_____________________________


Before services, Fr. Dennis continued with the Confirmation classes. This week's class covered the early history of the church with an emphasis on the early church in Britain. Everyone is invited to attend these classes! Thank you Fr. Dennis for the very informative lesson! The next Confirmation Class is scheduled for Sunday, March 5 at 10 am.






On the Sundays Fr. Dennis is not with us, Sue will lead a short Prayer Meeting downstairs starting at 10:30.
_______________________________






After services, we enjoyed our monthly pot luck luncheon!






Carole enjoyed a few special minutes with Mia!




Thank you to everyone for bringing so much delicious food! Such a wonderful Sunday at St. Peter's!












_____________________________








Last Wednesday, the Women's Bible Study met at the church. We completed Day 21, in chapter 5 - Joy.






















Our next Women's Bible Study meeting is at the church on Wednesday, March 1 at 11 am - we are not meeting this week because of Ash Wednesday services. Please remember to bring the book, your bible, and a lunch!
_______________________


This past Friday we met at The Coffee House in Elizabethton to celebrate birthdays for both Carol and Claudia. Happy Birthday to two beautiful ladies!


Wonderful food, wonderful company, and wonderful times!
And great minds think alike!
___________________________
Sue continues to lead our weekly online prayer group on Discord every

Thursday at 2 pm (please note new time!!).

Thank you so much Sue for taking the time each week to lead our prayers! If you have a special prayer request but cannot join us, please send your request to Sue. Please contact me if you would like to join us on Discord.


________________________








For Shrove Tuesday (February 21) we are meeting at Perkins in Kingsport (4618 Fort Henry Dr, Kingsport, TN 37663, USA) right off exit 59 on I-81 at 5:30 pm. Please let Rose Marie know if you plan to attend - she will make reservations for us!














___________________________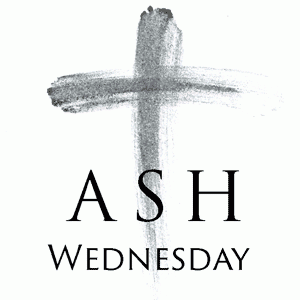 Please join us at 2 pm, February 22 for our Ash Wednesday Service. Fr. Dennis will lead the service.












________________________










The Stations of The Cross


On Friday March 10 at 4 pm we are meeting at the church for The Stations of The Cross service.


The fourteen Stations of the Cross allow us to walk with Jesus Christ during His final day before the Crucifixion using fourteen scripture readings interspersed with prayer. Each station represents one event that happened along the way. We can join in with early Christian pilgrims in Jerusalem who walked the Via Dolorosa, which is the path walked by Jesus to Mount Calvary. Come join us in this ancient tradition remembering Christ's Passion.
After the service Daryl and Lynn are providing their authentic and delicious gumbo as part of a light dinner! Diane is bringing her wonderful homemade sour dough bread! Please join us for the beautiful service and dinner afterwards.
___________________________








The Lenten Devotional created by our Deanery is now available at the following link:.


Our own Br. Scott is one of the contributors!








___________________________


Bp. Jones sent out the following letter concerning this year's Lenten Appeal. Please consider supporting this generous and important program this Lent.


_______________________________




February Activities


Tues., Feb 21 5:30 pm, Pancake Dinner
Perkins Restaurant, Kingsport


Wed., Feb 22 2 pm, Ash Wednesday Services
Holy Communion, Fr. Dennis


Thur., Feb. 23 2 pm Online Prayer Group


Sun., Feb. 26 10:30 am Prayer Meeting
11 am Morning Prayer, Br. Scott




March Activities
Wed., Mar. 1 11 am Women's Bible Study
at the church


Thur., Mar. 3 2 pm Online Prayer Group


Sun., Mar. 5 10 am Confirmation Class
11 am Holy Communion, Fr. Dennis
Wed., Mar. 8 11 am Women's Bible Study
at the church


Thur., Mar. 9 2 pm Online Prayer Group


Fri., Mar. 10 4 pm, Stations of the Cross
5 pm light dinner


Sun., Mar. 12 10:30 am Prayer Meeting
11 am Morning Prayer, Br. Scott
noon - Mission Committee Meeting