"The kingdom of heaven is like unto a man that is an householder, which went out early in the morning to hire labourers into his vineyard."
St. Matthew 20:1
_________________________
Fr. Dennis's sermon on this Septuagesima Sunday discussed the parable of the workers in vineyard as told by Jesus in Matthew 20. As wine was the primary beverage at that time, a timely and complete grape harvest was very important. In the parable, the householder hires workers through out the day both out of generosity and a need to complete the harvest. He pays all the workers one penny regardless of the number of hours worked. Instead of being grateful for what they receive, the workers who worked all day are unhappy and expect a higher wage than they agreed to when hired. The householder reminds them that he has done them no wrong.


Fr. Dennis explained that this parable highlights the differences between our human perspective and God's standard of justice. We fail to see the total picture, grumble about "our fair share", and are often self centered or resentful of others. We need to remember God has called us to serve Him, that His covenant with us is eternal reward for faithful service, and working for Him is a privilege! Whatever stage of life we are called by God, let us respond by respecting, trusting, and serving Him without worry about how someone else is serving Him. Let us be appreciative and rejoice is His gracious nature.


Please find Fr. Dennis's complete sermon at the following link:




Thank you Fr. Dennis and Br. Scott for the beautiful Holy Communion service!
_____________________________




Before services, Fr. Dennis started Confirmation classes. His outline includes the Meaning & Order of Confirmation, Church History, The Ancient Creeds, and a complete review of all parts of the Book of Common Prayer. Everyone is invited to attend these classes! Thank you Fr. Dennis for the very informative lesson!




On the Sundays Fr. Dennis is not with us, Sue will lead a Prayer Meeting downstairs starting at 10:30.
________________________






After services we enjoyed a delicious buffet of snacks! It was wonderful to have Mike and Claudia with us again!




















Sue and Scott's daughter and son-in-law (Christina and Adam) were visiting from NYC. They are performing in the Symphony of the Mountains "Isotone: A Collision of Science & Music" this weekend along with Sue and Scott! (More info below)










Fr. Dennis and Sue enjoyed time with Will and Mitch . . .








And Diane thoroughly enjoyed her time holding Ambrose! He is growing up so quickly! Adrienne and Taylor report he will be crawling soon!


Thank you to everyone for bringing snacks and making this past Sunday such a blessed day!














_____________________________
Rose Marie, Earl, and I attended the "Isotone: A Collision of Science & Music" concert presented by The Symphony of the Mountains at the Renaissance Center in Kingsport this past Saturday. The show featured Sue, Scott, their daughter Christina, their son-in-law Adam, their good friend & composer Larry Spivack, and celloist Sean Hawthorne. The show was amazing, entertaining, unique and included lots of percussion! Enjoy the pictures!










Bravo! An amazing evening!






















_______________________
Last week Matt and Deborah welcomed to their family Helena, their first baby goat born in Tennessee!


Mama looks very pleased as do the girls!
_______________________________




Last Wednesday, the Women's Bible Study met at the Maple Street Biscuit Co. in Johnson City. We completed Day 18, the third lesson in Week 4 - Hope. Our next Women's Bible Study meeting is at the church on Wednesday, February 8 at 11 am. Please remember to bring the book, your bible, and a lunch!






_______________________


Sunday, February 19, is our next monthly pot luck luncheon! Please remember to bring a dish to share!


___________________________
Sue continues to lead our weekly online prayer group on Discord every

Thursday at 2 pm (please note new time!!).

Thank you so much Sue for taking the time each week to lead our prayers! If you have a special prayer request but cannot join us, please send your request to Sue. Please contact me if you would like to join us on Discord.


________________________






Ambler forwarded this information about a Lenten Retreat sponsored by the ACC - Diocese of the Mid-Atlantic States. The Lenten Retreat is scheduled for Friday, March 10 and Saturday, March 11 at St. Alban's Pro-Cathedral (4006 Hermitage Road, Richmond, VA). The theme of the retreat is "Stations of the Cross" and will be led by both lay members and clergy of the Diocese. The ACC is one of G3 churches along with the APA.




____________________________






For Shrove Tuesday (February 21) we are meeting at Perkins in Kingsport (4618 Fort Henry Dr, Kingsport, TN 37663, USA) right off exit 59 on I-81 at 5:00 pm. Please let Rose Marie know if you plan to attend - she will make reservations for us!














___________________________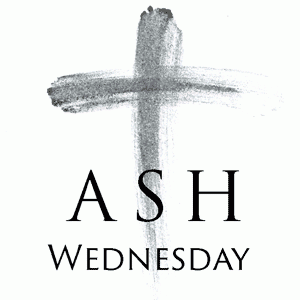 Please join us at 2 pm, February 22 for our Ash Wednesday Service. Fr. Dennis will lead the service.












__________________________




Unfortunately, Amazon just announced they are discontinuing their Amazon Smile program sometime in February. Thank you so much to everyone who has supported St. Peter's through this program.






________________________




February Activities
Wed., Feb. 8 11 am Women's Bible Study
at the church


Thur., Feb. 9 2 pm Online Prayer Group


Sun., Feb. 12 10:30 am Prayer Meeting
11 am Morning Prayer, Br. Scott
noon - Mission Committee meeting


Wed., Feb. 15 11 am Women's Bible Study
at Maple Street Biscuit, Johnson City


Thur., Feb. 16 2 pm Online Prayer Group


Sun., Feb. 19 10 am Confirmation Class
11 am Holy Communion, Fr. Dennis
noon Potluck Lunch


Tues., Feb 21 5 pm, Pancake Dinner
Perkins Restaurant, Kingsport


Wed., Feb 22 2 pm, Ash Wednesday Services
Holy Communion, Fr. Dennis


Thur., Feb. 23 2 pm Online Prayer Group


Sun., Feb. 26 10:30 am Prayer Meeting
11 am Morning Prayer, Br. Scott