"But that on the good ground are they, which in an honest and good heart, having heard the word, keep it, and bring forth fruit with patience."
St. Luke 8:15
_______________________




Earl and Scott led our lovely Morning Prayer service this past Sunday.
Br. Scott's sermon focused on one of Jesus's most famous parables, the Parable of the Sower (or of the Seeds), as found in this Sunday's Gospel lesson from St. Luke. In this parable, as a farmer sows seeds some fall on the road and are trampled or picked up by the birds. Some fall on rocky ground, spring up but then wither. Some fall among thorns, sprout but are choked by the weeds. However, some seeds fall on good ground ultimately yielding many times more than were sown. Jesus interprets the parable for the disciples telling them the seeds represent the Word of God. The different soils represent the different ways people hear and react to word of God with the good soil representing the hearer who receives the word, believes, receives salvation, and continues with perseverance to produce fruit for the Kingdom. This parable was immediately applicable to the very people hearing it and is applicable in our world today. Br. Scott closed by reminding us to persistently pray, to read scripture, to speak God's word, to listen for God to speak to us, to be ready to receive His Word, to persevere, and to produce crops for the Kingdom of God.


Please find the service including the complete sermon at the following link:




Thank you both for the beautiful service!
_____________________________


After services we enjoyed some wonderful snacks and wonderful company. Sadly, I forgot to take pictures! But thank you to everyone for bringing snacks including meat balls, sliders, pasta salad, fruit salad, sausage & pancake sandwiches, chips & dip, deviled eggs, and cookies!
______________________________




Next Sunday before services, Fr. Dennis will continue his Confirmation classes. His outline includes the Meaning & Order of Confirmation, Church History, The Ancient Creeds, and a complete review of all parts of the Book of Common Prayer. Everyone is invited to attend these classes! Thank you Fr. Dennis for these very informative lessons!




On the Sundays Fr. Dennis is not with us, Sue will lead a Prayer Meeting downstairs starting at 10:30.
__________________________


Bp. Jones sent out the following letter concerning this year's Lenten Appeal. Please consider supporting this generous and important program this Lent.


_______________________________










Last Wednesday, the Women's Bible Study met at the church. We completed Days 19 & 20, in chapter 5 - Joy. We also voted to continue meeting at the church for the remainder of this study.
















Oscar, Teresa's beautiful lab, joined us for the study this past week!










Our next Women's Bible Study meeting is at the church on Wednesday, February 15 at 11 am. Please remember to bring the book, your bible, and a lunch!


_______________________


Sunday, February 19, is our next monthly pot luck luncheon! Please remember to bring a dish to share!


___________________________
Sue continues to lead our weekly online prayer group on Discord every

Thursday at 2 pm (please note new time!!).

Thank you so much Sue for taking the time each week to lead our prayers! If you have a special prayer request but cannot join us, please send your request to Sue. Please contact me if you would like to join us on Discord.


________________________








For Shrove Tuesday (February 21) we are meeting at Perkins in Kingsport (4618 Fort Henry Dr, Kingsport, TN 37663, USA) right off exit 59 on I-81 at 5:00 pm. Please let Rose Marie know if you plan to attend - she will make reservations for us!














___________________________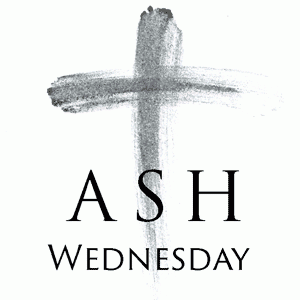 Please join us at 2 pm, February 22 for our Ash Wednesday Service. Fr. Dennis will lead the service.












________________________




February Activities
Wed., Feb. 15 11 am Women's Bible Study
at the church


Thur., Feb. 16 2 pm Online Prayer Group


Sun., Feb. 19 10 am Confirmation Class
11 am Holy Communion, Fr. Dennis
noon Potluck Lunch


Tues., Feb 21 5 pm, Pancake Dinner
Perkins Restaurant, Kingsport


Wed., Feb 22 2 pm, Ash Wednesday Services
Holy Communion, Fr. Dennis


Thur., Feb. 23 2 pm Online Prayer Group


Sun., Feb. 26 10:30 am Prayer Meeting
11 am Morning Prayer, Br. Scott